Scottish Basketball League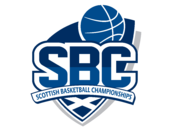 Scottish Basketball League
basketballscotland ARCHIVE SEASONS
News Report
Cashback for Communities Under 14 Scottish Cup 2014
22/10/13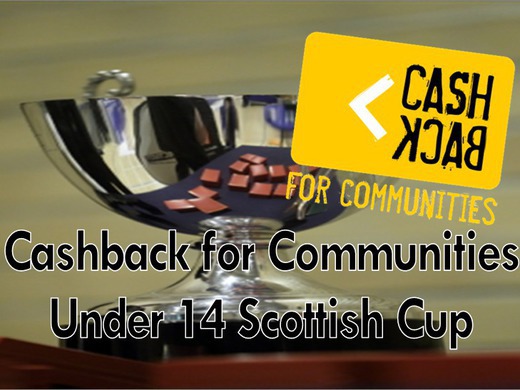 basketballscotland along with Scottish Government partners "Cashback For Communities" are delighted to announce the inaugural Under 14 Scottish Cup Draws for both boys and girls competitions.
The first ever Cashback for Communities Under 14 Scottish Cups have attracted excellent number of entries, as young teams representing all six basketballscotland regions ensured 15 boys teams and 9 girls teams entered the hat. All of the players, born in the year 2000 or after, will now play in the knock out competition looking to write their names in the basketball archives and become the first ever winners of the Cashback for Communities Under 14 Scottish Cup in 2014.
With both the Under 14 Boy's and Girl's Cup Finals being played ahead of the respective 2014 Senior Men's and Women's Play Off Finals, this provides an added incentive for the stars of tomorrow to play on the big stage as a curtain raisers to the current stars of Senior National League basketball in Scotland. The finals will take place on the "show court" at Centre for Sport and Exercise (C.S.E., The Pleasance) at the University of Edinburgh on Sunday 6th April 2014.
The Cashback for Communities Under 14 Scottish Cup draw was made at basketballscotland Head Office in South Gyle, Edinburgh. Player Pathways Manager Luis Romero drew the home teams for the boys' draw, with Media and Membership Manager Berta Galvez drawing the away teams. Performance Logistics Co-ordinator Louise White drew the home girls teams with Competitions and Events Manager Graham Shaw drawing the away teams.
Chris Dodds, basketballscotland Communities Manager, supervised the draws and is looking forward to the competition. "The number of entries is really encouraging, and shows the growth we have nationally for Under 14 competitive basketball. basketballscotland are delighted to the response from our clubs, particularly with 9 girls team entries, which will hopefully lead to an increase in entries to our U-16 Girls National League next season. All of these U-14 teams currently play in the monthly RDLs (Regional Development Leagues) organised by our Cashback Development Officers and the young players receive weekly skills and tactical coaching from basketballscotland qualified coaches. As a fun, healthy dynamic sport for boys and girls, we hope that the first ever Cashback for Communities Under 14 Scottish Cup provides an opportunity for the players to enjoy more basketball, show case their skills and make friendships on and off the court across Scotland."
All players and coaches must be registered with basketballscotland for 2013/14 season prior to playing the RDLs and U-14 Scottish Cup.
For all games noted below, the first named team shall be the Home team.
Cashback for Communities Under 14 Scottish Cup ? 2014 Girls? Draw
Full details of the girls? draw and results of the games (once played) can be found here- Girls Draw
Cashback for Communities Under 14 Scottish Cup ? 2014 Boys? Draw
Full details of the boys? draw and results of the games (once played) can be found here- Boys Draw
Competition Specific Rules can be found by Clicking Here
Further details of the competition and the regulations for the Cashback for Communities Under 14 Scottish Cup can be obtained from
Graham.Shaw@basketball-scotland.com
Competitions and Events Manager
basketballscotland
Tel: 0131 317 4630 (direct)
Or from
Chris.Dodds@basketball-scotland.com
Communities Manager
basketballscotland
Tel: 0131 317 7260
Entries are closed and no further entries will be accepted for this 2014 competition. Good luck to all entered teams for the Cashback for Communities Under 14 Scottish Cup
Follow the league to get the latest news and results straight to your email